Ellie Griffiths
Position: Coach CF-L1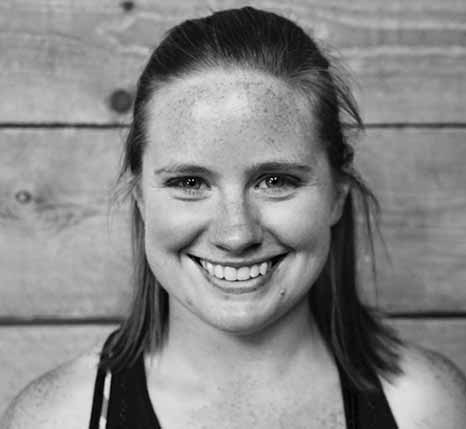 Position: Coach CF-L1.
CrossFit Experience: 3 Years.
Favourite Lifts/Workouts: Back Squat (120kg)/Grace (1:43).
Least favourite lifts/workouts: Anything with running.
Favourite food: Chocolate.
Favourite Drink: Coffee.
Sporting history: Competitive Horse riding.
Can you remember your first CrossFit WOD: 5 Rounds of 10 Box Jumps, 10 Wall Balls and 10 Burpees.
Favourite music to work out to: Dance Music.